Who We Are
Educational Global Technologies, Inc.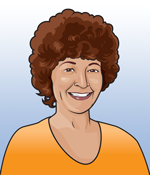 Educational Global Technologies, Inc. specializes in the design and development of quality online educational programs to be used by educators, students of nursing, practicing professionals of nursing, or other interested members of the healthcare professions. We believe that users should be able to learn and practice at their leisure at home, school, or in their work environments. We also believe that educators need to track their own students' progress and should have easy, immediate access to all of their students' online activities and test results.
EDGT's website was produced to provide the learner with flexible, accessible, and enjoyable learning experiences. Its tutorials are highly interactive and fun. Practice items are generously interspersed and serve as learning checks. Practice activities, some in the form of games, link theory to general practice. Tests are included to help users and instructors monitor the learning process.
We welcome feedback about our tutorials and suggestions for new topics from any of our users.
Mary Dreher, EdD, MSN, RN, President of EDGT, Inc.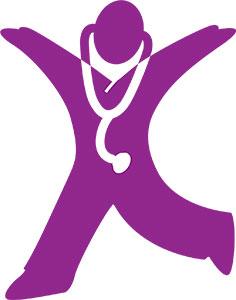 Company
Contact
p

Address:

EDGT, Inc.

P.O. Box 9564

Naperville, IL 60567-0654
c

Phone:

1-630-734-8414 (Chicago)

1-630-734-8447 (fax)
m

Email:
---
Office Hours
Our office hours are 9am to 4pm Central Time Monday through Friday.
History
In 2000, Educational Global Technologies, Inc. obtained the rights to the software programs previously distributed by C&D Computer Enterprises, Inc. which delivered nursing education tutorials on diskette accompanied by printed materials. To keep current with technology and its evolving use for education, we reprogrammed all of the software into a completely web-based format. We call our products "Online Tutorials and Tests".
EDGT has over 100 online tests in many different subject areas. The purchase of any tutorial includes the tests for that tutorial. However, you can chose to purchase any of the tests without purchasing tutorials.
In 2004, we extended the online testing idea by creating a simple online test authoring system called QuizMaker which allows instructors to create their own online, custom-made tests for their students.
Coming Soon:
We are currently working on the following tutorials for release in 2022:
No upcoming releases found. Please check back later
Tutorial Releases
At EDGT, we will continually add online tutorials and tests to our website. Our online tutorial releases include:
No new releases found. Please check back later
Privacy Statement
What information do we collect?
We collect information from you when you register on our site, place an order, respond to a survey or fill out a form. Any data we request that is not required will be specified as voluntary or optional. When ordering or registering on our site, as appropriate, you may be asked to enter your: name, e-mail address, mailing address, phone number or credit card information. You may, however, visit our site anonymously.
How do we protect your information?
We implement a variety of security measures to maintain the safety of your personal information when you submit a request, place an order, or access your personal information. These security measures include: password protected directories and databases to safeguard your information, SSL (Secure Sockets Layered) technology to ensure that your information is fully encrypted and sent across the Internet securely, or PCI Scanning to actively protect our servers from hackers and other vulnerabilities. We offer the use of a secure server. All supplied sensitive/credit information is transmitted via Secure Socket Layer (SSL) technology and then encrypted into our Database to be only accessed by those authorized with special access rights to our system. These authorized individuals are required to keep the information confidential.
Do we use cookies?
Yes. Cookies are small files that a site or its service provider transfers to your computer's hard drive through your Web browser (if you allow them). These cookies enable the site or service provider's system to recognize your browser and also to capture and remember certain information.
Do we disclose any information to outside parties?
We do not sell, trade, or otherwise transfer to outside parties your personally identifiable information. This does not include trusted third parties who assist us in operating our website, conducting our business, or servicing you, so long as those parties agree to keep this information confidential. We may also release your information when we believe release is appropriate to comply with the law, enforce our site policies, or protect our or others' rights, property, or safety. However, non-personally identifiable visitor information may be provided to other parties for marketing, advertising, or other uses.
Third-party links
Occasionally, at our discretion, we may include or offer third-party products or services on our website. These third-party sites have separate and independent privacy policies. We therefore have no responsibility or liability for the content and activities of these linked sites. Nonetheless, we seek to protect the integrity of our site and welcome any feedback about these sites.
California Online Privacy Protection Act Compliance
Because we value your privacy, we have taken the necessary precautions to be in compliance with the California Online Privacy Protection Act. We therefore will not distribute your personal information to outside parties without your consent. As part of the California Online Privacy Protection Act, all users of our site may make any changes to their information at anytime by logging into their account and going to the 'Account Settings' page.
Children's Online Privacy Protection Act Compliance
We are in compliance with the requirements of COPPA (Childrens Online Privacy Protection Act). We do not collect any information from anyone under 13 years of age. Our website, products and services are all directed to people who are at least 13 years old or older.
CAN-SPAM Compliance
We have taken the necessary steps to ensure that we are compliant with the CAN-SPAM Act of 2003 by never sending out misleading information.
Your Consent
By using our site, you consent to our privacy policy.
Changes to our Privacy Policy
If we decide to change our privacy policy, we will post the changes on this page, send an email notifying you of any changes, and/or update the Privacy Policy modification date below. Policy changes will apply only to information collected after the date of the change. This policy was last modified on 05/02/2014.
Privacy Policy Customer Pledge
We pledge to you, our customer, that we have made a dedicated effort to bring our privacy policy in line with the following important privacy laws and initiatives:
Federal Trade Commision Fair
California Online Privacy Protection Act
Childrens Online Privacy Protection Act
Privacy Alliance
Controlling the Assault of Non-Solicited Pornography and Marketing Act
Refunds
You have 30 days after the date of the transaction to request a refund. There are no full refunds after the first 30 days. However, at our option and discretion, exceptions can be made under special circumstances. To receive a refund, please email EDGT's Customer Support at [email protected] with the following information:
Your Name
Order Number
The product of which you are requesting a refund
Reason for refund
If you have any questions, concerns or comments, please call us at (630) 734-8414.